LaTeX and Markdown users can be very opinionated so that's your chance to share these opinions with us: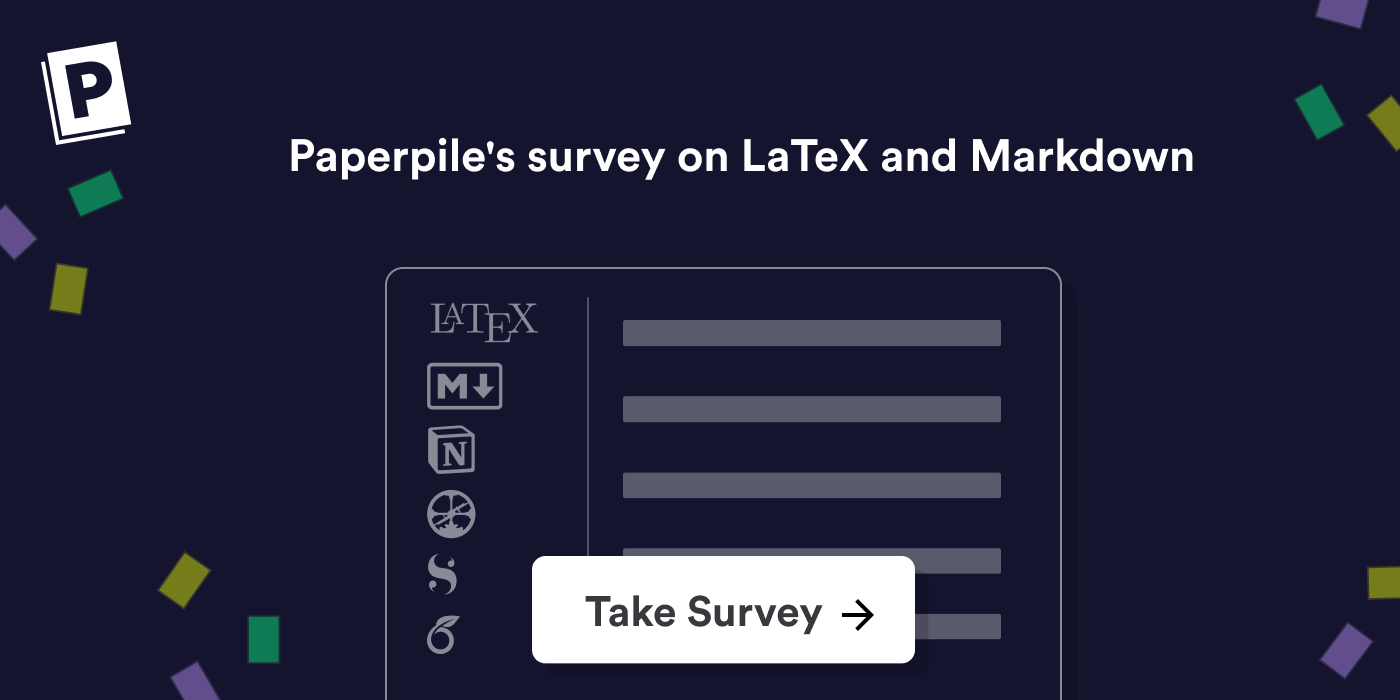 The survey is not only about citation management, we want to understand the complete writing workflow so we know how to best integrate with Paperpile.
The more data points the better. Here are some handy sharing links if you are active on social media:
Roadmap
We should have some news in early fall regarding LaTeX, Overleaf and maybe also Markdown.
We'll share our current roadmap with you directly in the survey form right after you have filled out the survey. So fill it out now!
Thanks!