When I add a reference — whether by using ctrl+alt+p or by going to Paperpile->insert reference — I get this weird/annoying dropdown box.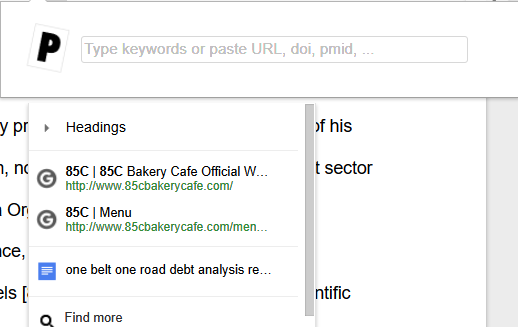 Perhaps slightly more annoying than the appearance of the box itself (which I can't figure out is a Paperpile or Google Docs thing) is the fact that the PP box is not highlighted. So after pressing the PP shortcut, I have to take hold of the mouse again and click in the PP box, rather than just start typing.
Anyone else seen this?