Hi!
I read a paper and made some highlights on iPad Pro. After I read the paper, I noticed chrome browser didn't show highlights on the PDF, though the annotations exactly exist on the sidebar (see screenshot). Is this a bug or some functions to toggle highlight visibility?
And I noticed that the same thing happened on the same iPad when I reopened the pdf.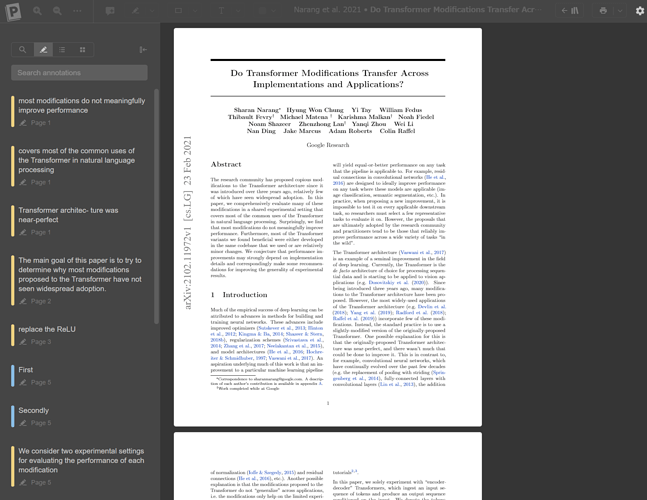 Also, I checked other PDFs which have highlights, and I can see the highlight on the TEXTs.