Hi, I've been using paperpile for a bit now and noticed recently that when I find papers on the ACL Anthology that the paper import seems newly broken (worked as of maybe a week ago). For example, if I try to add this paper https://www.aclweb.org/anthology/D19-1500/ I see this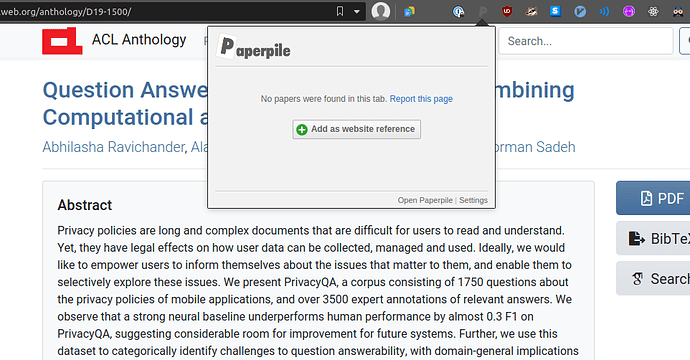 Anecdotally, I noticed something similar happening with PDF in semantic scholar not being found, but haven't tested that more.
I'm running on Linux + Vivaldi/Chrome + Paperpile extension. Thanks!